What Community Means to Our Founder, Michele
When Michele's not running across the Commonwealth looking for new projects, she's happy to call the Laurel Highlands home, a place she loves. Together with her dad, Michael J. Miller, she is a partner in Miller Antique's and Restoration, LLC. The organization specializes in the restoration of steam farm equipment, antique tractors, and literally anything that existed prior to, say 1940. As a part of that, they operate Chippewa Farms, often donating use of the historic barn for fundraising events, most recently the PIT Indoor Youth Soccer Facility and Rotary International. When she's not working, she loves baking for her family, snow sports and never misses a Pirates game if at all possible!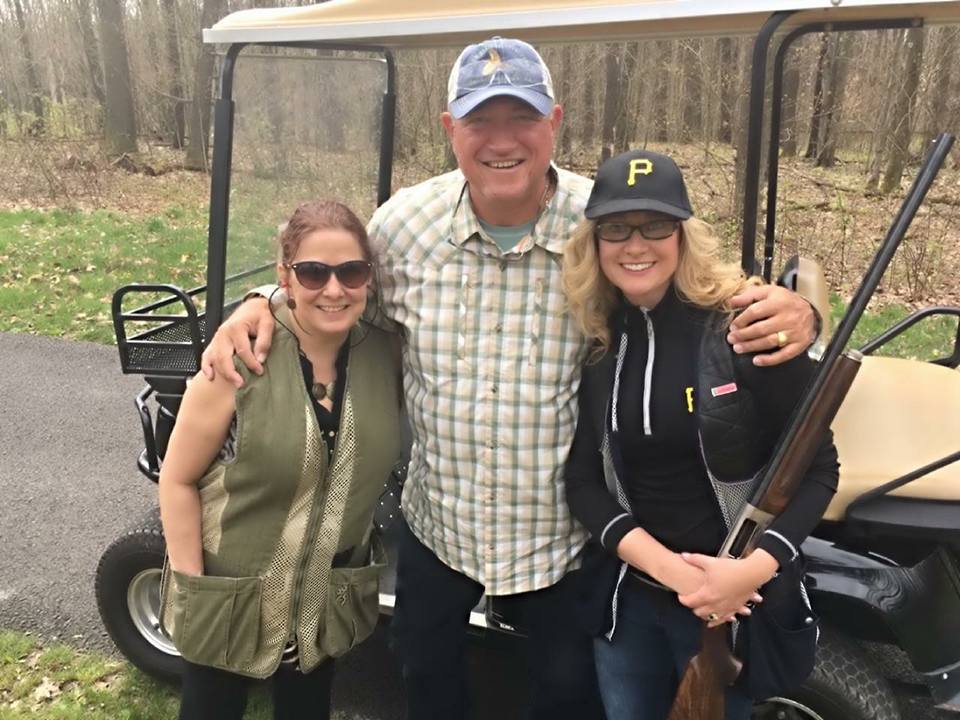 Michele Beener, Aspire President,
Clint Hurdle, Manager, Pittsburgh Pirates,
along with Michelle Moon, Barnes Saly & Co., PC enjoy a day shooting to support the good work of Pirates Charities at client Seven Springs Mountain Resort.