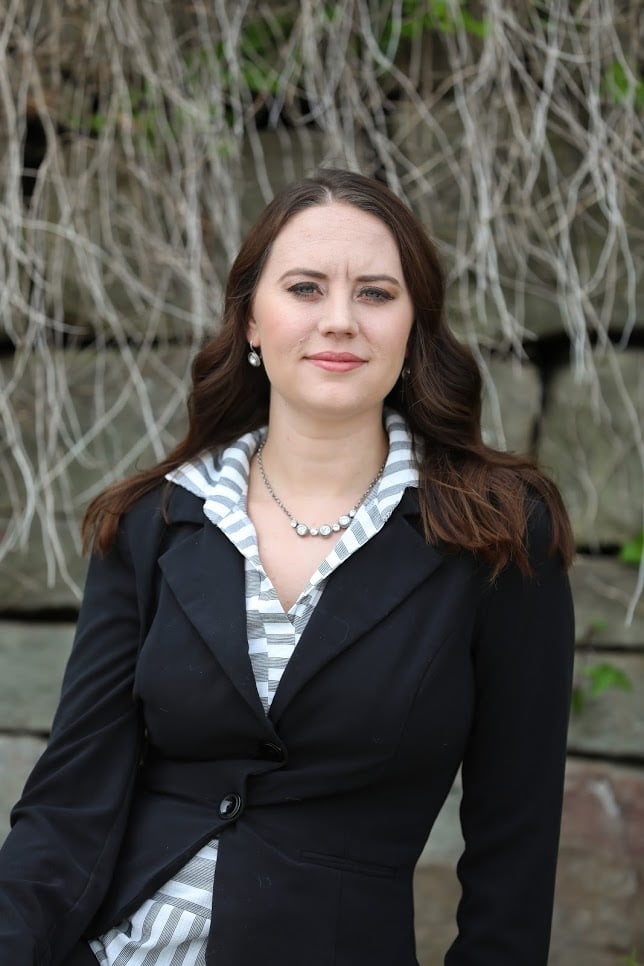 Brooke

Kroon

, M.Ed., Education and Youth Grantwriting Consultant

 

Brooke joined the Aspire team in May 2019 as a consulting grant writer. She received her bachelor's degree in elementary and special education from Saint Francis University in 2011. The following year, Brooke received her master's in education as a Reading Specialist from California University of Pennsylvania. For the last seven years she has been an educator in both the Rockwood Area School District and the Somerset Area School District, where she currently teaches. Brooke has a passion for education, and youth advocacy, which is reflected in her writing style. Since joining our team, she's worked with Mom's House, Inc., Pittsburgh Technical College, Mary S. Biesecker Library, and Children's Aid Home Programs. To talk to Brooke about your next project, you can email her at [email protected].

 

 
Lindsay Pyle, Grantwriting Consultant
Lindsay joined the Aspire team in 2019 as a consulting grant writer. She received her bachelor's degree in geography and environmental studies from the University of Pittsburgh at Johnstown in 2014. Lindsay was previously employed with Southern Alleghenies Planning and Development Commission. Since joining our team, she's assisted Michele on several federal grants. To talk to Lindsay about your next project, you can email her at [email protected].
Erin Howsare, Grantwriting Consultant
Erin joined the Aspire team in the Fall of 2019 as a grant writing consultant. Erin is a Somerset, Pennsylvania native where she continues to reside with her husband, son, and dog. She graduated cum laude from Indiana University of Pennsylvania in 2003 with a Bachelor of Arts Degree in Criminology, minor in Political Science, and a concentration in Pre-Law. For over 15 years, she has worked in the human service field where she has developed a passion for the non-profit sector.
Since joining our team, Erin has secured over half a million dollars for our clients including national foundation grants for The Ablegamers Charity and The Lemoyne Community Center. Consistent with Aspire's standards of practice, Erin strives to serve clients with high scoring, customer focused writing! To talk to Erin about your next project, you can email her at [email protected].
Heather Moyer, Grantwriting Consultant
For more than two decades, Heather has led the pursuit and execution of federal and state grants and contracts in the non-profit and small business sectors. Her experience spans the continuum from strategy development, teaming, proposal writing, and compliance, through project start-up, procurement, quality and risk management, communications, and delivery. Heather's primary focus has been in applied research and development and emerging technologies in energy, environment, health and safety, and manufacturing. Her agility is represented by more recent initiatives related to cyber security, youth drug and alcohol prevention, early childhood education, and other diverse areas. Heather's process engineering background, business acumen, and extensive project management experience provides a solid basis for helping others to enhance operational efficiency, showcase capability and performance, and position for diversification and growth with the rise of the project economy.
Heather has an Executive MBA from Indiana University of Pennsylvania and a BS in Chemical Engineering from Carnegie Mellon University. She is a certified Project Management Professional (PMP) and the Director of the Johnstown Satellite of the Project Management Institute (PMI) Pittsburgh Chapter. Heather is actively engaged in supporting regional social change initiatives as a member of the United Way of the Laurel Highlands Community Impact Committee and Women United.
Alexandra Kozak,
Government Relations Professional
We are so honored to announce the addition of Ms. Alexandra Kozak to our grant consulting team! Ms. Kovak most recently served as Manager of Government and Community Relations in Duquesne University's Office of Community Engagement. She has over twelve years of experience in public policy and political outreach.
Alex previously served as District Director for former Congressman Keith Rothfus, overseeing the Representative's Western Pennsylvania operations. Prior to joining Rothfus' staff, she lobbied on local, state and federal issues in Buchanan Ingersoll & Rooney's Pittsburgh office. With her past tenure in Congress, Alex worked for the former Secretary of Health and Human Services, Dr. Tom Price. She served as Dr. Price's Legislative Director during his time as Vice Chair of the House Budget Committee and member of the House Ways and Means and Education and the Workforce Committees.
Formerly, Alex was Finance and Budget Director at the National Republican Senatorial Committee where she was responsible for the Committee's quarterly reporting to the Federal Election Commission (FEC). Off Capitol Hill, she has also worked for The Heritage Foundation and the U.S. Department of Commerce.
Alex earned her B.S. from Saint Vincent College and obtained her M.S. from California University of Pennsylvania. She also holds a Certificate of Study in British Politics from the University of Cambridge. Alex serves as Chair of the Junior Achievement of Western Pennsylvania's Government Relations Committee.
Alex has participated in congressional fellowships with the Cato Institute, The Heritage Foundation, Foreign Policy Initiative, and Partnership for a Secure America. She has also held a Top Secret Security Clearance. Mostly recently, Alex was named one of The Incline's Who's Next in Politics and a finalist for Junior Achievement's Inspiring Success Non-Profit Award.
Alex resides in the North Hills of Pittsburgh with her husband and son. To ask Alex for a project consultation you can email her at [email protected].
Cassandra Kokoski, Grantwriting Consultant
Ms. Cassandra Kokoski has recently joined the Aspire Grant & Development, LLC team. Cassandra has over 15 years of experience in the non-profit sector, starting as an AmeriCorps member in Washington, DC. She has worked for local, national, and international non-profits and is passionate about the impact that non-profits and dedicated citizens can make in the community. Cassandra utilizes her background in direct service, program advancement, community engagement, and development to assist organizations. Cassandra most recently served as Vice President of Development at Lifesteps, a regional human-services agency.

Cassandra is original from Indianapolis, Indiana, and attended Indiana University, Bloomington studying Journalism, focusing on public relations. Cassandra uses her writing skills to assist clients in successful grant submissions and has experience with private and community foundations and local, state, and federal grants. She resides in the Deutschtown neighborhood of Pittsburgh with her husband.
Don't Be Shy. Get In Touch.
If you are interested in working together, send us an inquiry and we will get back to you as soon as we can!