Certified Minority-Owned Organization Diverse Business Consulting with Emery Consulting Services, LLC!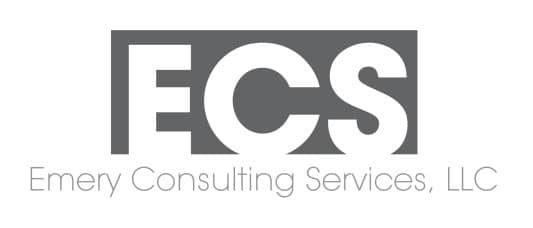 Shemariah E. Waggoner
Consultant
Shemariah E. Waggoner is the President of Emery Consulting Services, LLC. (ECS) a Certified Minority-Owned Organizational Consulting Services firm located in Collier Township, PA. The firm specializes in procurement, operational programming and contract compliance strategies with a focus in diverse business plans, procurement and contract compliance. To date ECS has provided services to some of the largest non-profits, institutional organizations and emerging markets within the Region. Most recently ECS received the highest score 93/100 in the State of Pennsylvania on the Diversity Section of the State of Pennsylvania Medical Marijuana Grower/Processor Permit Application for PurePenn LLC, a recipient of one of the 12 permits awarded in the Commonwealth of Pennsylvania. Additionally, ECS was instrumental in assisting Knox Medical-CansortiumPA in receiving a permit for a Medical Marijuana Dispensary in the State of PA. ECS continues to manage over $24M in diverse business contracts and RFP submittals for various clients within the medical marijuana industry.
Shemariah specializes in creating operational infrastructures through the maximization of procurement and compliance strategies to generate revenue and create efficiencies for private clients and corporations. Shemariah has developed disadvantaged business procurement initiatives and compliance management strategies for various clients including: UPMC, UPMC Insurance Services, Community Care Behavioral Health and MWELA. Her expertise has assisted in the award and management of over $3.5B in Medicaid, CHIP, Behavioral Health, Third Party Benefits Contracts and other state, local and private foundation grant funds.
Prior to starting ECS in 2008, Shemariah was the Supplier Diversity Program Coordinator for UPMC, responsible for managing a portfolio of over 400 Disadvantaged Businesses. Within 2 years the Program increased the diverse spend by $20M.  Mrs. Waggoner has also held positions with PNC Financial Services, INC. as a Community Consultant in the Community Development Banking Division and as the Housing Development Program Manager at the Northside Leadership Program. Shemariah has acquired a diversified background in community and economic development, fundraising and nonprofit management and finance.
Shemariah earned a Bachelor of Arts in Media Studies and Sociology from The Pennsylvania State University at State College. She is a graduate of Leadership Pittsburgh's Leadership Development Initiative Class IV and was appointed by County Executive Richard Fitzgerald to his 2012 Workforce Development Vision/Transition Team.
Over the past 15 years, Shemariah has served on various boards and been involved in various organizations in her community. She was a member of the National Minority Supplier Development Council Healthcare Advisory Group, on the Board of Directors of the Chartiers Valley Swim Club, a member of Girls Scouts of Western Pennsylvania and is a member of Alpha Chi Omega Sorority. In 2007, while working at UPMC, the Organization was awarded the esteemed "Corporation of the Year" award by the Western Pennsylvania Supplier Development Council, the Pennsylvania affiliate of the National Minority Supplier Development Council. She is passionate about improving the lives of minorities, disadvantaged individuals and business owners. She continues to provide mentoring and business development coaching to minority individuals and minority and women-owned businesses.