About Our Team
Grant Identification | Writing | Submission | Management | SAM Registry | Federal Procurement | Business Plan Development


The National Grants Management Association (NGMA) is recognized throughout the grants management industry as the membership association leader providing tools and resources for grants professionals to support and maintain high levels of grants management competency and to establish standards of excellence for grants managers.
Aspire Grant Writing Consultants are members of the NGMA, receiving the latest in education on grant compliance, submission and financial reporting. So, before you hire a firm to write your state or federal grants, ask yourself:
Does the firm specialize in grant writing or something different?
Are they members of the NGMA with graduate level education?
Can the firm cite numerous awards that have been made to a mix of clients, and paid out, with no audit flags?
Does your firm have economic impact software comparable to that used by the state/federal governments? We use IMPLAN Professional, and our studies have been cited by national media.
Can you say that your contractual agreement supports an all-female team who loves to create energy and impact in the communities in which they work?
If not, Aspire to contract with a different type of firm (one that's making headlines)!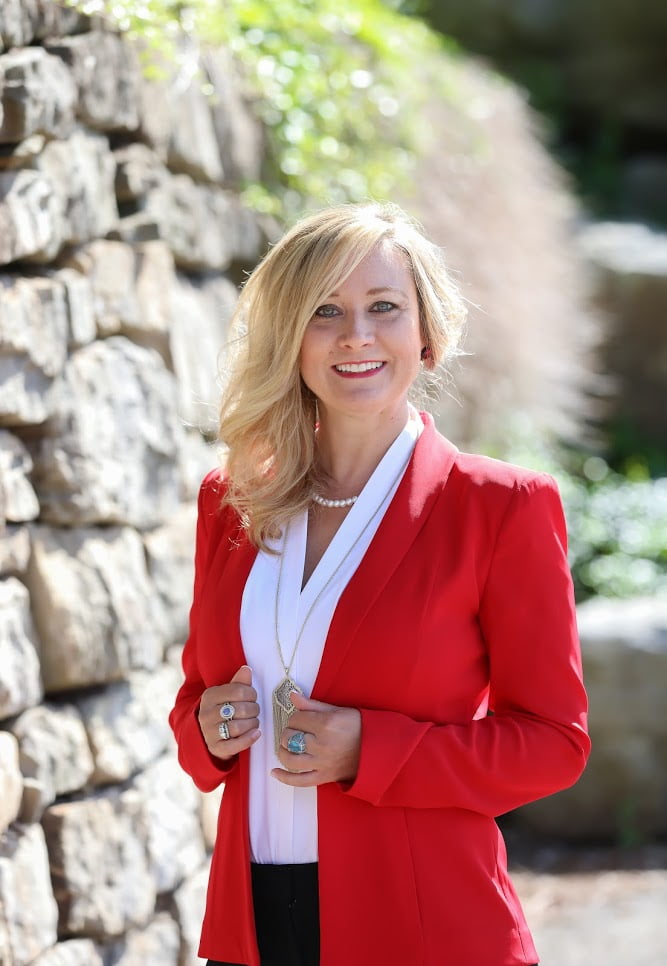 Michele Miller Beener, MS
President, [email protected]
Michele R. Beener is the President of Aspire Grant & Development, LLC, a full service Federal, State and private grant research/management company. Aspire is a nationally certified diverse vendor, accredited by the Women's Business Enterprise National Council. Additionally, the firm is a certified Women Owned Small Business, consistent with guidelines from the United States Business Administration.
When starting Aspire, Michele noted a trend – fewer and fewer projects were competing for public grant funds. Why? Arguably, with the loss of traditional "earmarks" federal and state monies were allocated to agencies. Only a true grant writer, with agency review experience, can understand how to write in the top 5%, which is required. Raised with a father as a business partner, Michele took a risk, leaving a comfortable and incredibly rewarding senior position with Somerset Hospital to form Aspire. Now four years later, she's proud to have nearly forty clients across the Appalachian Region and employ a group of highly educated, strong grant professionals. So, whether you choose Aspire or another firm, inquire as to the number of grants and the success rate of the firm in overall wins. You may be surprised!
Unlike traditional government affairs firms who may claim to offer grant writing services, all Aspire employees are members of the National Grants Management Association, NGMA, and are trained grant writers with a strong record of success. The National Grants Management Association, formerly the National Assistance Management Association, is a professional association, based in Washington D.C., dedicated to the profession of grants management. 
Michele specializes in business plan writing and development for nonprofit firms and public/private partnerships. Aspire uses IMPLAN modeling to develop a compelling economic impact model for each proposal. In 2017, Michele's study on the Acosta Mine, the first new coal mine to open under President Trump, received a $3 million economic development grant, opening to employ nearly 90 individuals. The groundbreaking event was attended by President Trump (via video message) and Governor Tom Wolf.
Michele earned a Bachelor of Science in Business Administration from Waynesburg University and a Master of Science in Business Ethics from Duquesne University. Ironically, she is proud to be the grant writing professional for Waynesburg University, where both she and daughter Ashley attended undergrad. She is also happy to serve the United States Health Resources and Services Administration as a registered Federal Grant Reviewer. She's written over 120 grant applications, with over 75% resulting in an award.
Over the past ten years, Michele has served various nonprofit boards, including Past President of the Somerset County Chamber of Commerce, Children's Aid Home of Somerset County, and the Rotary Club of Somerset. In 2007, Beener was honored by the YWCA of Greater Johnstown's Tribute to Women Award Program as Educator of the Year. In 2014, she was honored by the Boy Scouts of America, Penn's Woods Council, with their annual "Salute to Women" award. She enjoys raising funds for the benefit of local community organizations and serves on both the Board of Directors and the Somerset County Distribution Committee for the Community Foundation for the Alleghenies. Michele operates a 300-acre beef farm in the Laurel Highlands of Pennsylvania, selling locally grown products to Highlands Market, Seven Springs Mountain Resort. She is also the Vice President of Miller Antique and Restoration, LLC, a national leader in the preservation of steam railroad and farm equipment. She is a proud member of the "Ladies of Steam" community (check it out on Facebook and you can see her Gaar Scott).  Michele enjoys the arts and is also a member of the Board of Directors for the Mountain Playhouse, a historic summer equity theatre program located in Jennerstown, Pennsylvania. In August of 2017, Michele was nominated for the Athena Award of Greater Pittsburgh, a prestigious nomination for women who support other women and community projects.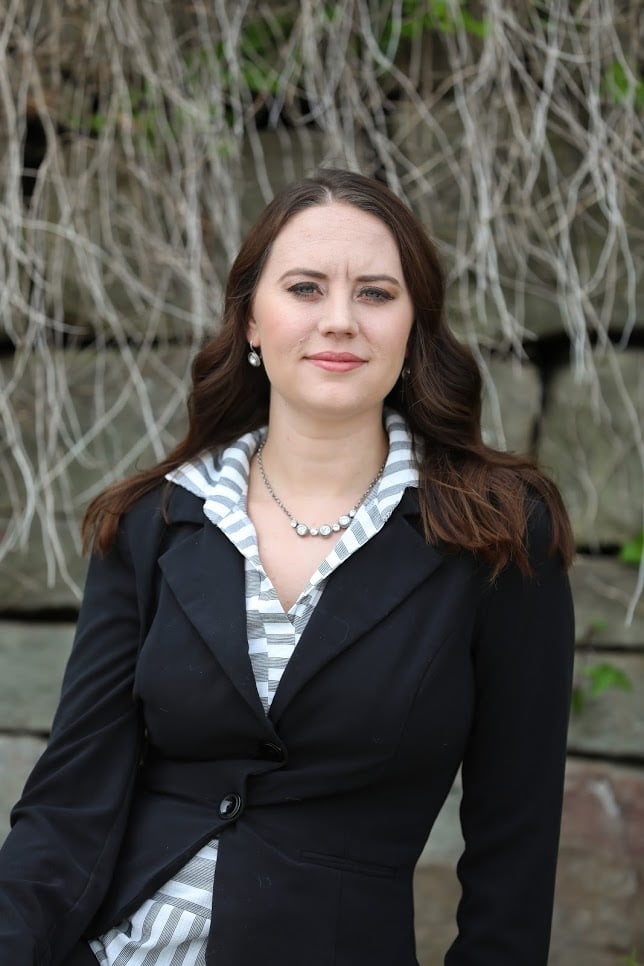 Brooke

Kroon

, M.Ed., Education and Youth Grantwriting Consultant

 

Brooke joined the Aspire team in May 2019 as a consulting grant writer. She received her bachelor's degree in elementary and special education from Saint Francis University in 2011. The following year, Brooke received her master's in education as a Reading Specialist from California University of Pennsylvania. For the last seven years she has been an educator in both the Rockwood Area School District and the Somerset Area School District, where she currently teaches. Brooke has a passion for education, and youth advocacy, which is reflected in her writing style. Since joining our team, she's worked with Mom's House, Inc., Pittsburgh Technical College, Mary S. Biesecker Library, and Children's Aid Home Programs. To talk to Brooke about your next project, you can email her at [email protected].

 

 
Brooke L. Sheeler, M.S.,
Director of Grant Writing & Development
Brooke joined the Aspire team in 2015 as an intern while pursuing her undergraduate degree at Slippery Rock University. After graduating with a B.S. in Communications – Public Relations, Brooke came back to Aspire full time and received her M.S. in Integrated Marketing & Communications from West Virginia University in 2018. She is now in the role of Director of Grant Writing and Development, working to oversee a writing team and a growing list of large-scale development projects. Some of her main accounts include Pittsburgh Penguins Foundation, LCT Energy, City of Clairton, Punxsutawney Borough, Adventures in Training with a Purpose, and more. To date, her application awards have totaled over $4 million in state and private funding. 
In her spare time, Brooke enjoys hanging out with her rescue animals and watching Pittsburgh sports. She is honored to serve as the board chair at Laurel Arts in Somerset and an active board member at the Humane Society of Somerset County. She can be reached at  [email protected].
Cassandra Kokoski, Grantwriting Consultant
Ms. Cassandra Kokoski has recently joined the Aspire Grant & Development, LLC team. Cassandra has over 15 years of experience in the non-profit sector, starting as an AmeriCorps member in Washington, DC. She has worked for local, national, and international non-profits and is passionate about the impact that non-profits and dedicated citizens can make in the community. Cassandra utilizes her background in direct service, program advancement, community engagement, and development to assist organizations. Cassandra most recently served as Vice President of Development at Lifesteps, a regional human-services agency.

Cassandra is original from Indianapolis, Indiana, and attended Indiana University, Bloomington studying Journalism, focusing on public relations. Cassandra uses her writing skills to assist clients in successful grant submissions and has experience with private and community foundations and local, state, and federal grants. She resides in the Deutschtown neighborhood of Pittsburgh with her husband.
Catherine M. Quinn, M.A., Director of Grant Management
With a background and education in the legal field, Catherine brings a wealth of knowledge to the table when it comes to compliance and grant management. Catherine holds a Bachelor of Science Degree in Law and Society from Frostburg State University and a Master of Arts Degree in Applied Criminology from California University of Pennsylvania. After finishing her undergraduate program, Catherine worked as a legal secretary, then moved on to a position as a caseworker with Somerset County Children & Youth Services while she completed her graduate studies.
Catherine currently serves on the Board of Directors for the Meyersdale Public Library, and has a passionnfor reading, writing, and research. Throughout her time at Aspire, Catherine has gained firsthand experience with successfully managing a variety of awarded grants for her clients. Prior to her current position, Catherine was an Associate Grant Writer at the firm. Her proudest moment in that role was when the Children's Aid Home Programs of Somerset County, Inc. was awarded $250,000 for their Partial Hospitalization Program through a grant that she wrote to the Richard King Mellon Foundation.
To talk to Catherine about managing your grant award, you can email her at [email protected].
Erin Howsare, Grantwriting Consultant
Erin joined the Aspire team in the Fall of 2019 as a grant writing consultant. Erin is a Somerset, Pennsylvania native where she continues to reside with her husband, son, and dog. She graduated cum laude from Indiana University of Pennsylvania in 2003 with a Bachelor of Arts Degree in Criminology, minor in Political Science, and a concentration in Pre-Law. For over 15 years, she has worked in the human service field where she has developed a passion for the non-profit sector.
Since joining our team, Erin has secured over half a million dollars for our clients including national foundation grants for The Ablegamers Charity and The Lemoyne Community Center. Consistent with Aspire's standards of practice, Erin strives to serve clients with high scoring, customer focused writing! To talk to Erin about your next project, you can email her at [email protected].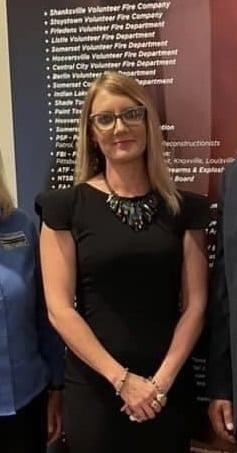 Jaclyn A. McCusker, Development Associate/Assistant to the President
Meet Jaclyn A. McCusker, Development Associate/Assistant to the President.
Jaclyn earned a B.A. in Political Science, with a minor in Sociology, from the University of Pittsburgh. Via the study abroad program at Pitt, she also obtained a concentration in Latin American Culture & Film Studies, at the University of Havana, Cuba. Jaclyn's post-graduate fields of work include management and director positions for Fortune 500 companies and privately owned businesses. Jaclyn is extremely community-focused and will continue to serve as the Executive Director for Laurel Arts, an arts nonprofit in Western Pennsylvania.
In her spare time, Jaclyn enjoys spending time with her husband, and two sons. She is a lover of all things art, music, culture, history, and socio-economics. She is a member of the Rotary Club of Somerset, is actively involved in various community and initiatives projects, and has played the drums since she was in fourth grade.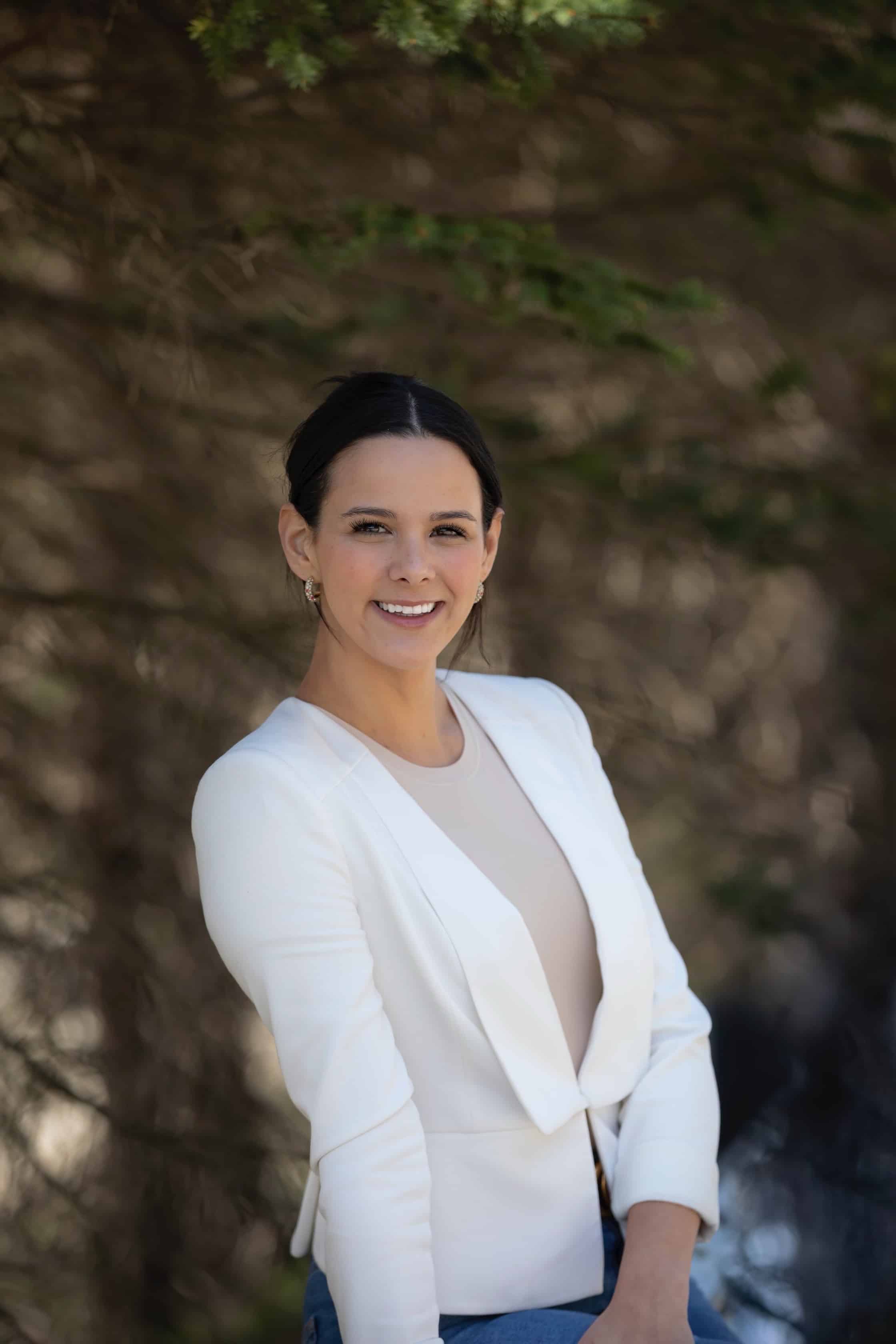 Lauren Palmer, M.S., Grant Specialist
Lauren Palmar joined the Aspire Team in October of 2020 as a Grant Specialist. Lauren received her Bachelor's from Ohio State University in 2017 and her Masters in Organizational Management from the University of Colorado in 2019. Through her collegiate career and since graduating, Lauren has interned and worked for a myriad of non-profit organizations, primarily in the higher education and health care sectors.
Lauren is also the Founder and CEO of Operation: BeYoutiful, a local non-profit that provides wigs to girls and women currently battling medically related hair loss. Lauren is passionate about doing her part to make the community a brighter place to live and spending time with her family and rescue pup, Ziggy Stardust. Lauren has strong experience in the development of state, federal and private grants and we are so pleased to welcome her.
Drop her a note at [email protected]
Lindsay Pyle, Grantwriting Consultant
Lindsay joined the Aspire team in 2019 as a consulting grant writer. She received her bachelor's degree in geography and environmental studies from the University of Pittsburgh at Johnstown in 2014. Lindsay was previously employed with Southern Alleghenies Planning and Development Commission. Since joining our team, she's assisted Michele on several federal grants. To talk to Lindsay about your next project, you can email her at [email protected].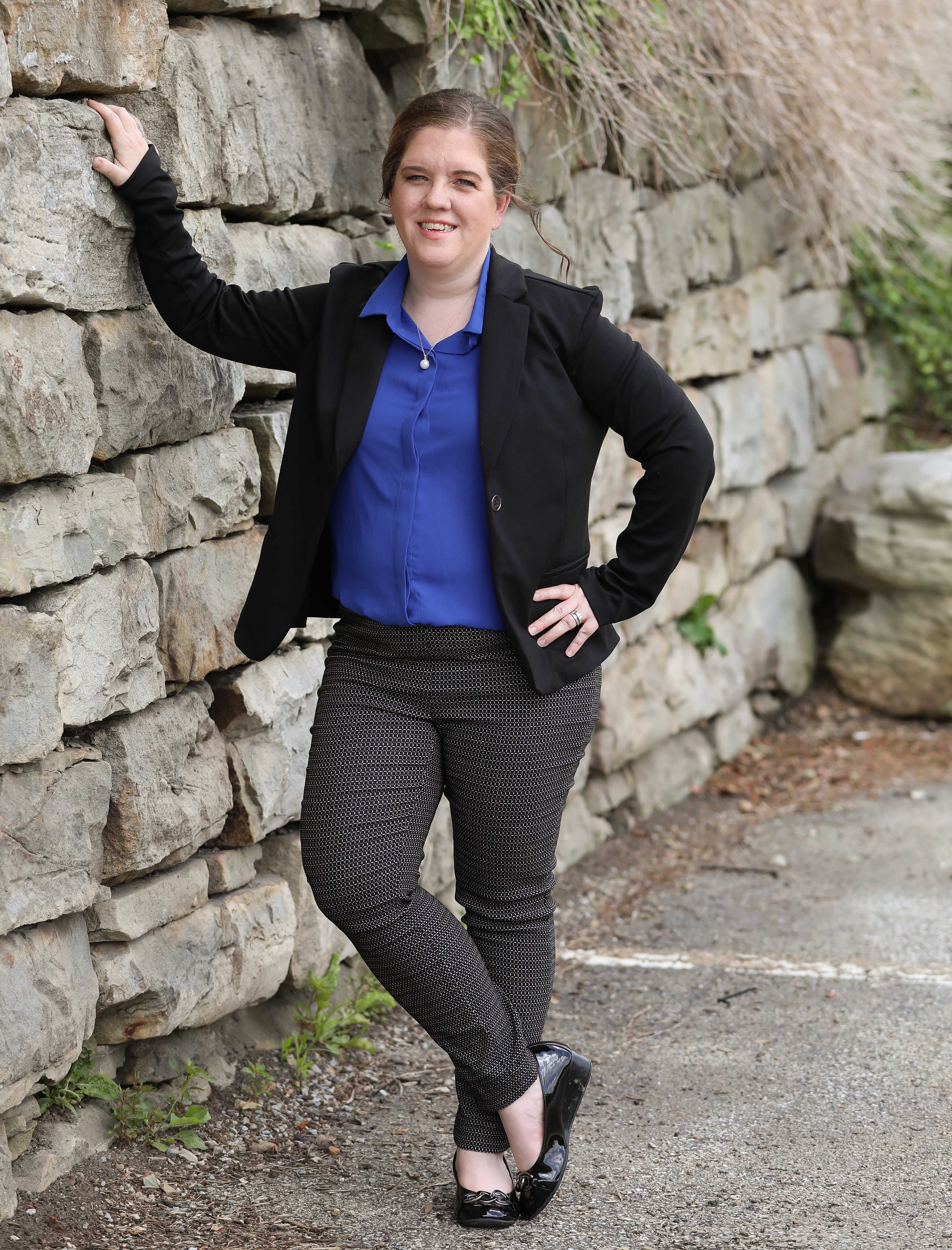 Sarah E. Russell, Director of Billing
Sarah joined our staff in November 2018. She has been a huge asset to our team. She helps to keep our office running smoothly on a daily basis.
Sarah moved to Somerset County in the fall of 2018. However, she is not a stranger to the area. She visited the area frequently from 2004 through 2011. She even did an internship with the Greater Johnstown Career and Technology Center. As well as working as a typist for Sargent's Court Reporting in Johnstown. She is originally from the Gettysburg area.
She holds an associates degree in Graphic Design and Printing Technologies from Thaddeus Stevens College of Technology inLancaster, PA. She also has a bachelor's degree in Business Administration from Central Pennsylvania College in Harrisburg, PA.
Since graduating from college she has worked as a Review Technical Associate for SRA International, Inc. in Frederick, MD, an IT company. SRA is a subcontractor who does grant work for the government and educational systems. As well as a Travel and Entertainment Administrator with Voith Holding Inc. in York, PA a German engineering company.
Her knowledge of Microsoft Office, Graphic Design, grant compliance, and office dynamics has been helpful. In her spare, time Sarah enjoys the outdoors, spending time with her rescue dog Bandit, and traveling to new areas with her husband Austin. She also volunteers with the Shade Creek Watershed Association and Graef's Lutheran Church in Cairnbrook, PA. Sarah can be contracted by phone at 814-701-2787 or emailed at [email protected] for all scheduling purposes.  
Don't Be Shy. Get In Touch.
If you are interested in working together, send us an inquiry and we will get back to you as soon as we can!