About Our Team
Grant Identification | Writing | Submission | Management | SAM Registry | Federal Procurement | Business Plan Development


The National Grants Management Association (NGMA) is recognized throughout the grants management industry as the membership association leader providing tools and resources for grants professionals to support and maintain high levels of grants management competency and to establish standards of excellence for grants managers.
Aspire Grant Writing Consultants are members of the NGMA, receiving the latest in education on grant compliance, submission and financial reporting. So, before you hire a firm to write your state or federal grants, ask yourself:
Does the firm specialize in grant writing or something different?
Are they members of the NGMA with graduate level education?
Can the firm cite numerous awards that have been made to a mix of clients, and paid out, with no audit flags?
Does your firm have economic impact software comparable to that used by the state/federal governments? We use IMPLAN Professional, and our studies have been cited by national media.
Can you say that your contractual agreement supports an all-female team who loves to create energy and impact in the communities in which they work?
If not, Aspire to contract with a different type of firm (one that's making headlines)!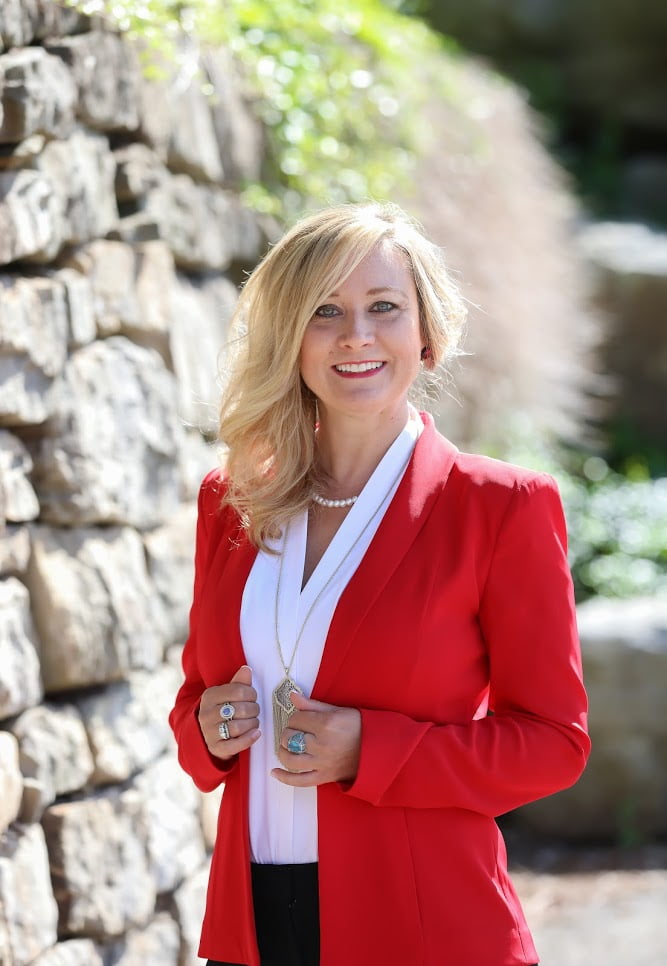 Michele Miller Beener, MS
President, [email protected]
Michele R. Beener is the President of Aspire Grant & Development, LLC, a full service Federal, State and private grant research/management company. Aspire is a nationally certified diverse vendor, accredited by the Women's Business Enterprise National Council. Additionally, the firm is a certified Women Owned Small Business, consistent with guidelines from the United States Business Administration.
When starting Aspire, Michele noted a trend – fewer and fewer projects were competing for public grant funds. Why? Arguably, with the loss of traditional "earmarks" federal and state monies were allocated to agencies. Only a true grant writer, with agency review experience, can understand how to write in the top 5%, which is required. Raised with a father as a business partner, Michele took a risk, leaving a comfortable and incredibly rewarding senior position with Somerset Hospital to form Aspire. Now four years later, she's proud to have nearly forty clients across the Appalachian Region and employ a group of highly educated, strong grant professionals. So, whether you choose Aspire or another firm, inquire as to the number of grants and the success rate of the firm in overall wins. You may be surprised!
Unlike traditional government affairs firms who may claim to offer grant writing services, all Aspire employees are members of the National Grants Management Association, NGMA, and are trained grant writers with a strong record of success. The National Grants Management Association, formerly the National Assistance Management Association, is a professional association, based in Washington D.C., dedicated to the profession of grants management. 
Michele specializes in business plan writing and development for nonprofit firms and public/private partnerships. Aspire uses IMPLAN modeling to develop a compelling economic impact model for each proposal. In 2017, Michele's study on the Acosta Mine, the first new coal mine to open under President Trump, received a $3 million economic development grant, opening to employ nearly 90 individuals. The groundbreaking event was attended by President Trump (via video message) and Governor Tom Wolf.
Michele earned a Bachelor of Science in Business Administration from Waynesburg University and a Master of Science in Business Ethics from Duquesne University. Ironically, she is proud to be the grant writing professional for Waynesburg University, where both she and daughter Ashley attended undergrad. She is also happy to serve the United States Health Resources and Services Administration as a registered Federal Grant Reviewer. She's written over 120 grant applications, with over 75% resulting in an award.
Over the past ten years, Michele has served various nonprofit boards, including Past President of the Somerset County Chamber of Commerce, Children's Aid Home of Somerset County, and the Rotary Club of Somerset. In 2007, Beener was honored by the YWCA of Greater Johnstown's Tribute to Women Award Program as Educator of the Year. In 2014, she was honored by the Boy Scouts of America, Penn's Woods Council, with their annual "Salute to Women" award. She enjoys raising funds for the benefit of local community organizations and serves on both the Board of Directors and the Somerset County Distribution Committee for the Community Foundation for the Alleghenies. Michele operates a 300-acre beef farm in the Laurel Highlands of Pennsylvania, selling locally grown products to Highlands Market, Seven Springs Mountain Resort. She is also the Vice President of Miller Antique and Restoration, LLC, a national leader in the preservation of steam railroad and farm equipment. She is a proud member of the "Ladies of Steam" community (check it out on Facebook and you can see her Gaar Scott).  Michele enjoys the arts and is also a member of the Board of Directors for the Mountain Playhouse, a historic summer equity theatre program located in Jennerstown, Pennsylvania. In August of 2017, Michele was nominated for the Athena Award of Greater Pittsburgh, a prestigious nomination for women who support other women and community projects.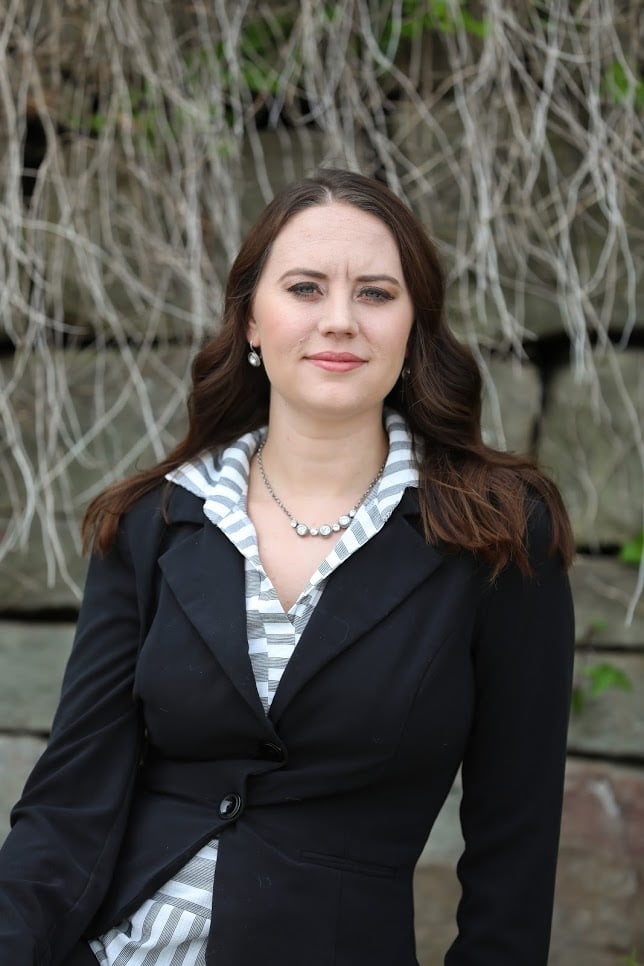 Brooke Latuch, M.Ed., Education and Youth Grantwriting Consultant
Brooke recently joined the Aspire team as a consulting grant writer. She received her bachelor's degree in elementary and special education from Saint Francis University in 2011. The following year, Brooke received her master's in education as a Reading Specialist from California University of Pennsylvania. For the last seven years she has been an educator in both the Rockwood Area School District and the Somerset Area School District, where she currently teaches. Brooke has a passion for education, and youth advocacy, which is reflected in her writing style. Since joining our team in May, she's worked with Mom's House, Inc., Pittsburgh Technical College and Children's Aid Home Programs. To talk to Brooke about your next project, you can email her at [email protected].
Shemariah E. Waggoner - Consultant
Shemariah E. Waggoner is the President of Emery Consulting Services, LLC. (ECS) a Certified Minority-Owned Organizational Consulting Services firm located in Collier Township, PA. The firm specializes in procurement, operational programming and contract compliance strategies with a focus in diverse business plans, procurement and contract compliance. To date ECS has provided services to some of the largest non-profits, institutional organizations and emerging markets within the Region. Most recently ECS received the highest score 93/100 in the State of Pennsylvania on the Diversity Section of the State of Pennsylvania Medical Marijuana Grower/Processor Permit Application for PurePenn LLC, a recipient of one of the 12 permits awarded in the Commonwealth of Pennsylvania. Additionally, ECS was instrumental in assisting Knox Medical-CansortiumPA in receiving a permit for a Medical Marijuana Dispensary in the State of PA. ECS continues to manage over $24M in diverse business contracts and RFP submittals for various clients within the medical marijuana industry.
Shemariah specializes in creating operational infrastructures through the maximization of procurement and compliance strategies to generate revenue and create efficiencies for private clients and corporations. Shemariah has developed disadvantaged business procurement initiatives and compliance management strategies for various clients including: UPMC, UPMC Insurance Services, Community Care Behavioral Health and MWELA. Her expertise has assisted in the award and management of over $3.5B in Medicaid, CHIP, Behavioral Health, Third Party Benefits Contracts and other state, local and private foundation grant funds.
Prior to starting ECS in 2008, Shemariah was the Supplier Diversity Program Coordinator for UPMC, responsible for managing a portfolio of over 400 Disadvantaged Businesses. Within 2 years the Program increased the diverse spend by $20M.  Mrs. Waggoner has also held positions with PNC Financial Services, INC. as a Community Consultant in the Community Development Banking Division and as the Housing Development Program Manager at the Northside Leadership Program. Shemariah has acquired a diversified background in community and economic development, fundraising and nonprofit management and finance.
Shemariah earned a Bachelor of Arts in Media Studies and Sociology from The Pennsylvania State University at State College. She is a graduate of Leadership Pittsburgh's Leadership Development Initiative Class IV and was appointed by County Executive Richard Fitzgerald to his 2012 Workforce Development Vision/Transition Team.
Over the past 15 years, Shemariah has served on various boards and been involved in various organizations in her community. She was a member of the National Minority Supplier Development Council Healthcare Advisory Group, on the Board of Directors of the Chartiers Valley Swim Club, a member of Girls Scouts of Western Pennsylvania and is a member of Alpha Chi Omega Sorority. In 2007, while working at UPMC, the Organization was awarded the esteemed "Corporation of the Year" award by the Western Pennsylvania Supplier Development Council, the Pennsylvania affiliate of the National Minority Supplier Development Council. She is passionate about improving the lives of minorities, disadvantaged individuals and business owners. She continues to provide mentoring and business development coaching to minority individuals and minority and women-owned businesses.
Grace Hannan - Consultant
Grace is a Pittsburgh native getting her start in grant writing. A graduate from the University of Pittsburgh, Grace has a strong background in management which she is excited to apply to the field of grant and professional business plan development. She is now returning to her writing roots while living in New York City and looking forward to her opportunity to work for Aspire Grants! To talk to Grace about your next project, you can email her at [email protected].
Don't Be Shy. Get In Touch.
If you are interested in working together, send us an inquiry and we will get back to you as soon as we can!