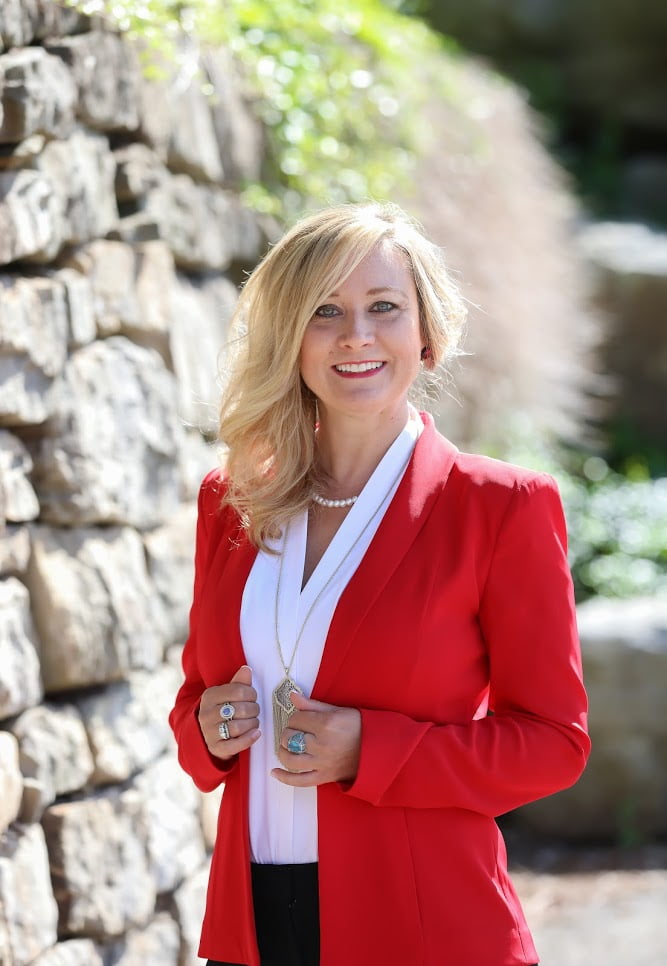 Michele Miller Beener, MS
President, [email protected]
Michele R. Beener is the President of Aspire Grant & Development, LLC (Aspire), a full service Federal, State and private grant research/management company. Aspire is a nationally certified diverse vendor, accredited by the Women's Business Enterprise National Council. Additionally, the firm is a certified Women Owned Small Business, consistent with guidelines from the United States Business Administration. Aspire is proud to be a Corporate Alliance Partner of the National Grants Management Association, the leading professional association in the public grants space, based in Washington D.C., dedicated to the profession of grants management.
As the firm's President, Michele provides strategic leadership for the organization, while continuing to author large grant proposals, specifically projects that drive regional economic development. She is especially proud of the following notable awards/projects:
Development of a funded $18.69 million BUILD (Better Utilizing Investments to Leverage Development) grant to construct a fourth cargo bay at Pittsburgh International Airport.
Development of a Benefit Cost Analysis for the City of Pittsburgh and partners in the Hill District, to quantify safety, economic and equity indicators for a transportation project. The $11.3 million federal grant to the city was awarded to improve infrastructure in the Lower Hill, a coming off the heels of a grant Beener authored which created a $750,000 investment in small business kiosks for Minority- and Women-owned Business Enterprises (MWBE) in the same historically disadvantaged community.
As part of an Allegheny Health Network partnership with the Pittsburgh Pirates to promote mental health wellness in schools, she secured $400,000 in public grants – matched by Pirates Charities – to purchase the Chill Mobile. The 33-foot retrofitted recreational vehicle is a traveling calming space for Pittsburgh-area students to learn coping skills and is a mental health resource for educators.
Michele is accomplished in the healthcare space, writing over $30 million in grants to support capital and service line expansion at hospitals across Pennsylvania, New York, and West Virginia, including grant writing to support the expansion of a pregnancy and postpartum program for those with substance-use disorder called Perinatal Hope, for the Allegheny Health Network, along with a capital expansion of the women's health service line at West Penn Hospital ($3 million), and public funding proposals that paved the way for Forbes Hospital to make necessary improvements to the transportation route to the hospital.
Michele has worked with Cities and Planning Organizations to identify and secure funding for economic initiatives, including the closing of food deserts in distressed communities (the City of Albany, Georgia), development of historic and tourism hubs (Seven Springs, Pennsylvania and the East Broad Top Railroad), and the renovation of downtown assets (U.S. EDA/U.S. ARC investment in the City of Johnstown, Pennsylvania and Fayette County, Pennsylvania).
Michele earned a Bachelor of Science in Business Administration from Waynesburg University and a Master of Science in Leadership and Business Ethics from Duquesne University.  Over the past ten years, Michele has served various nonprofit boards, Children's Aid Home of Somerset County, and her community Rotary Club where she is a Paul Harris Fellow. She enjoys raising funds for the benefit of local community organizations and serves on both the Board of Directors and the Somerset County Distribution Committee for the Community Foundation for the Alleghenies. Michele is a passionate advocate for diversity and women in nontraditional roles, as she operates (with her family) a 300-acre beef farm in the Laurel Highlands of Pennsylvania. She is also the Vice President of Miller Antique and Restoration, LLC, a national leader in the preservation of steam railroad and vintage agricultural heritage (where her father is the boss). She is a proud member of the "Ladies of Steam" community and enjoys operating her 1913 25 horsepower Gaar Scott. Michele enjoys the arts and is also a member of the Board of Directors for the Mountain Playhouse, a historic summer equity theatre program located in Jennerstown, Pennsylvania. Her work in equity, preservation and community has resulted in numerous awards and honors, including:
YWCA of Greater Johnstown's Tribute to Women Award Program (2007)
Scouts of America, Penn's Woods Council, with their annual "Salute to Women" Award (2014)
Women of Influence Award from the Pittsburgh Business Times (2023)
Don't Be Shy. Get In Touch.
If you are interested in working together, send us an inquiry and we will get back to you as soon as we can!