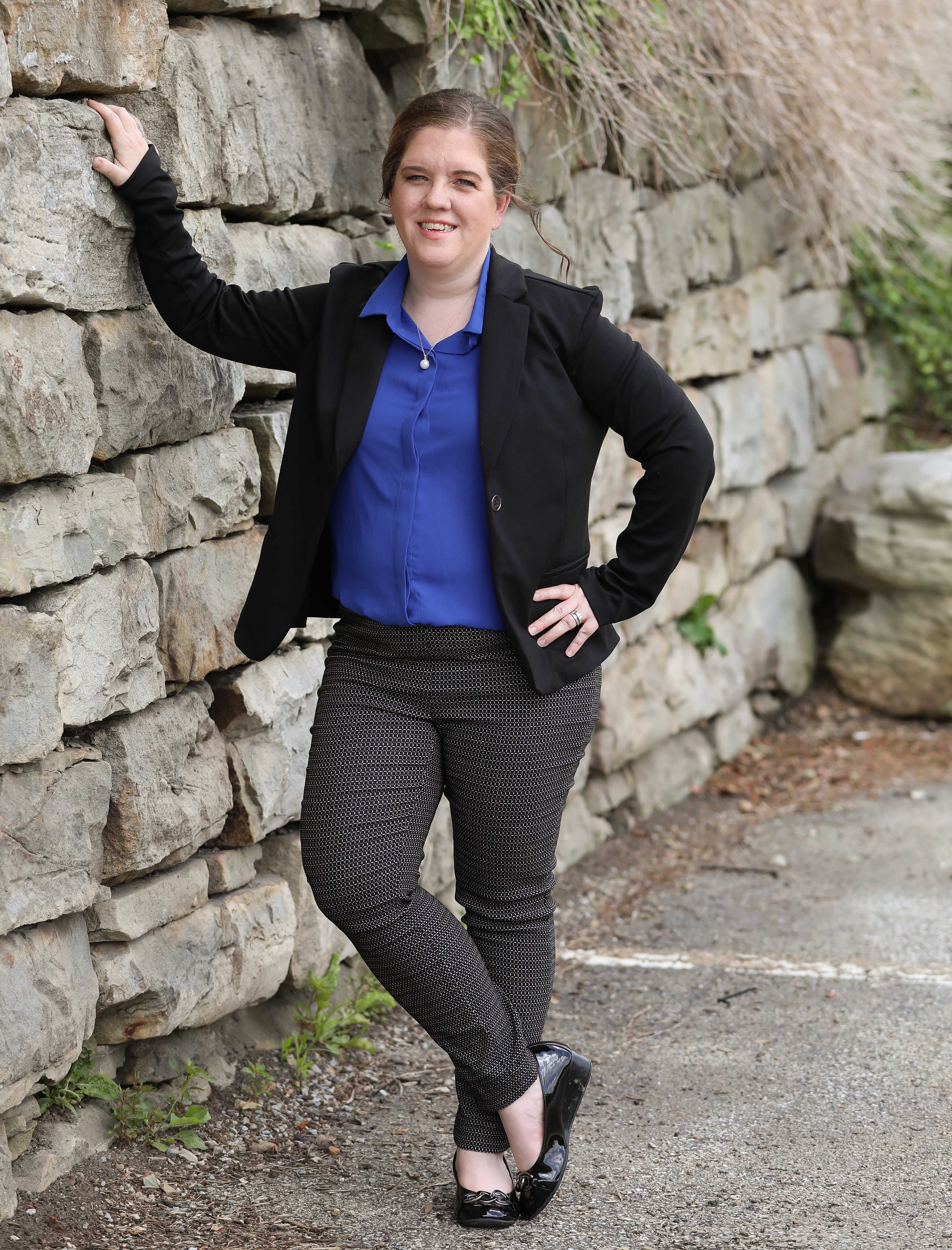 Sarah E. Russell, Director of Billing
Sarah joined our staff in November 2018. She has been a huge asset to our team. She helps to keep our office running smoothly on a daily basis.
Sarah moved to Somerset County in the fall of 2018. However, she is not a stranger to the area. She visited the area frequently from 2004 through 2011. She even did an internship with the Greater Johnstown Career and Technology Center. As well as working as a typist for Sargent's Court Reporting in Johnstown. She is originally from the Gettysburg area.
She holds an associates degree in Graphic Design and Printing Technologies from Thaddeus Stevens College of Technology inLancaster, PA. She also has a bachelor's degree in Business Administration from Central Pennsylvania College in Harrisburg, PA.
Since graduating from college she has worked as a Review Technical Associate for SRA International, Inc. in Frederick, MD, an IT company. SRA is a subcontractor who does grant work for the government and educational systems. As well as a Travel and Entertainment Administrator with Voith Holding Inc. in York, PA a German engineering company.
Her knowledge of Microsoft Office, Graphic Design, grant compliance, and office dynamics has been helpful. In her spare, time Sarah enjoys the outdoors, spending time with her rescue dog Bandit, and traveling to new areas with her husband Austin. She also volunteers with the Shade Creek Watershed Association and Graef's Lutheran Church in Cairnbrook, PA. Sarah can be contracted by phone at 814-701-2787 or emailed at [email protected] for all scheduling purposes.  
Brooke L. Sheeler, M.S.,
Director of Grant Writing & Development
Brooke joined the Aspire team in 2015 as an intern while pursuing her undergraduate degree at Slippery Rock University. After graduating with a B.S. in Communications – Public Relations, Brooke came back to Aspire full time and received her M.S. in Integrated Marketing & Communications from West Virginia University in 2018. She is now in the role of Director of Grant Writing and Development, working to oversee a writing team and a growing list of large-scale development projects. Some of her main accounts include Pittsburgh Penguins Foundation, LCT Energy, City of Clairton, Punxsutawney Borough, Adventures in Training with a Purpose, and more. To date, her application awards have totaled over $4 million in state and private funding. 
In her spare time, Brooke enjoys hanging out with her rescue animals and watching Pittsburgh sports. She is honored to serve as the board chair at Laurel Arts in Somerset and an active board member at the Humane Society of Somerset County. She can be reached at  [email protected].
Catherine M. Quinn, M.A., Director of Grant Management
With a background and education in the legal field, Catherine brings a wealth of knowledge to the table when it comes to compliance and grant management. Catherine holds a Bachelor of Science Degree in Law and Society from Frostburg State University and a Master of Arts Degree in Applied Criminology from California University of Pennsylvania. After finishing her undergraduate program, Catherine worked as a legal secretary, then moved on to a position as a caseworker with Somerset County Children & Youth Services while she completed her graduate studies.
Catherine currently serves on the Board of Directors for the Meyersdale Public Library, and has a passionnfor reading, writing, and research. Throughout her time at Aspire, Catherine has gained firsthand experience with successfully managing a variety of awarded grants for her clients. Prior to her current position, Catherine was an Associate Grant Writer at the firm. Her proudest moment in that role was when the Children's Aid Home Programs of Somerset County, Inc. was awarded $250,000 for their Partial Hospitalization Program through a grant that she wrote to the Richard King Mellon Foundation.
To talk to Catherine about managing your grant award, you can email her at [email protected].
Lauren Palmer, M.S., Grant Specialist
Lauren Palmar joined the Aspire Team in October of 2020 as a Grant Specialist. Lauren received her Bachelor's from Ohio State University in 2017 and her Masters in Organizational Management from the University of Colorado in 2019. Through her collegiate career and since graduating, Lauren has interned and worked for a myriad of non-profit organizations, primarily in the higher education and health care sectors.
Lauren is also the Founder and CEO of Operation: BeYoutiful, a local non-profit that provides wigs to girls and women currently battling medically related hair loss. Lauren is passionate about doing her part to make the community a brighter place to live and spending time with her family and rescue pup, Ziggy Stardust. Lauren has strong experience in the development of state, federal and private grants and we are so pleased to welcome her.
Drop her a note at [email protected]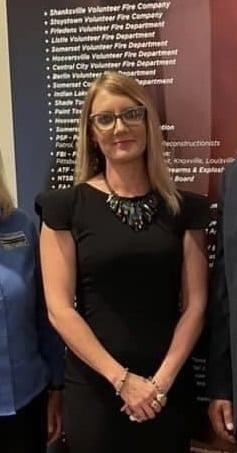 Jaclyn A. McCusker, Development Associate/Assistant to the President
Meet Jaclyn A. McCusker, Development Associate/Assistant to the President.
Jaclyn earned a B.A. in Political Science, with a minor in Sociology, from the University of Pittsburgh. Via the study abroad program at Pitt, she also obtained a concentration in Latin American Culture & Film Studies, at the University of Havana, Cuba. Jaclyn's post-graduate fields of work include management and director positions for Fortune 500 companies and privately owned businesses. Jaclyn is extremely community-focused and will continue to serve as the Executive Director for Laurel Arts, an arts nonprofit in Western Pennsylvania.
In her spare time, Jaclyn enjoys spending time with her husband, and two sons. She is a lover of all things art, music, culture, history, and socio-economics. She is a member of the Rotary Club of Somerset, is actively involved in various community and initiatives projects, and has played the drums since she was in fourth grade.
Don't Be Shy. Get In Touch.
If you are interested in working together, send us an inquiry and we will get back to you as soon as we can!