Lindsay M.P. Baer
Grant Writing Professional
Lindsay joined the Aspire team in 2019 as a consulting grant writer. She received her bachelor's degree in geography and environmental studies from the University of Pittsburgh at Johnstown in 2014. Lindsay's background includes prior work at an economic development agency that specializes in local, state, and federal grant writing. Lindsay's passion is being outdoors in a natural landscape with her husband and two dogs, Louie and Bailey. Since joining our team, she's focused on USDA grant funding for small and large farming operations. The grants that were awarded have helped these farmers continue their farming operation more efficiently while providing food and other grown products to companies all across the country. She is also very skilled in the development of federal grants under the U.S. Economic Development Administration (EDA). To talk to Lindsay about your next project, you can email her at [email protected].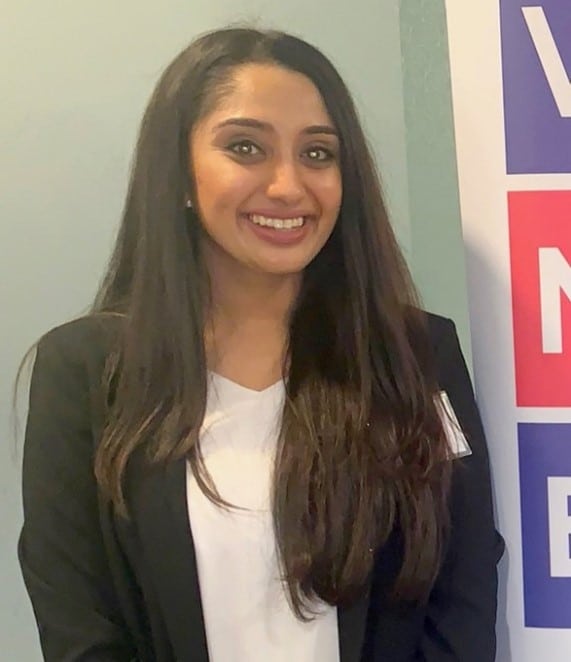 Amber Chaudhry, M.P.H, J.D.
Professional Grant Writer
Amber received her bachelor's degree from Allegheny College in 2014. The following year, Amber started work on her MPH at University of Pittsburgh School of Graduate Health. During her MPH, Amber worked as an intern for the Allegheny County Health Department and as a researcher for the U.N Gender Equity Committee. During her time in law school, Amber worked as a Derrick Bell Research Scholar and as an extern in the school's pro-bono Health Law Clinic. Additionally, she served as a summer associate at Highmark and The Department of Veterans Affairs largely focusing on breach of contract, contract development and negotiation work. Since graduating, Amber has worked as a Grant Writer for nonprofit and for-profit entities. She has experience in both state-level and private grant writing, working with the state and several foundations to fund projects such as; the development of fresh-food retailers in food deserts, redevelopment of community playgrounds, infrastructure rehabilitation for community business development centers and refugee resettlement programs. Amber has a particular interest in procuring funds for organizations who support the upward mobility and health of marginalized populations.
In her free time, Amber serves as a Pennsylvania Board Member for Emgage, a nonprofit which aims to increase Muslim American engagement in the electoral process--she is a seasoned host of voter registration drives! On any given day, you can find her door-knocking for progressive races or making the walk from her home to Square Cafe for lemon ricotta pancakes with her husband, Wasi Mohamed. Otherwise, she is probably watching her favorite shows on Bravo! Reach out to her and say hello, via email, [email protected].

Erin Howsare
Professional Grant Writer
Erin joined the Aspire team in the Fall of 2019 as a grant writing consultant. Erin is a Somerset, Pennsylvania native where she continues to reside with her husband and son. She graduated cum laude from Indiana University of Pennsylvania in 2003 with a Bachelor of Arts Degree in Criminology, minor in Political Science, and a concentration in Pre-Law. For almost 20 years, she has worked in the human service field where she has developed a passion for the non-profit sector.
Since joining our team, Erin has secured almost three million dollars for our clients.  A few of her awards included national foundation grants for The Ablegamers Charity to improve the quality of life of persons living with disabilities and for The Lemoyne Community Center to better serve at-risk youth. She also has secured state and federal grants including one for evidence-based programming to serve local families through the Children's Aid Home. Consistent with Aspire's standards of practice, Erin strives to serve clients with high scoring, detail oriented, customer focused writing! To talk to Erin about your next project, you can email her at [email protected].
Cassandra Kokoski
Professional Grant Writer
Ms. Cassandra Kokoski has recently joined the Aspire Grant & Development, LLC team. Cassandra has over 15 years of experience in the non-profit sector, starting as an AmeriCorps member in Washington, DC. She has worked for local, national, and international non-profits and is passionate about the impact that non-profits and dedicated citizens can make in the community. Cassandra utilizes her background in direct service, program advancement, community engagement, and development to assist organizations. Cassandra most recently served as Vice President of Development at Lifesteps, a regional human-services agency.

Cassandra is original from Indianapolis, Indiana, and attended Indiana University, Bloomington studying Journalism, focusing on public relations. Cassandra uses her writing skills to assist clients in successful grant submissions and has experience with private and community foundations and local, state, and federal grants. She resides in the Deutschtown neighborhood of Pittsburgh with her husband.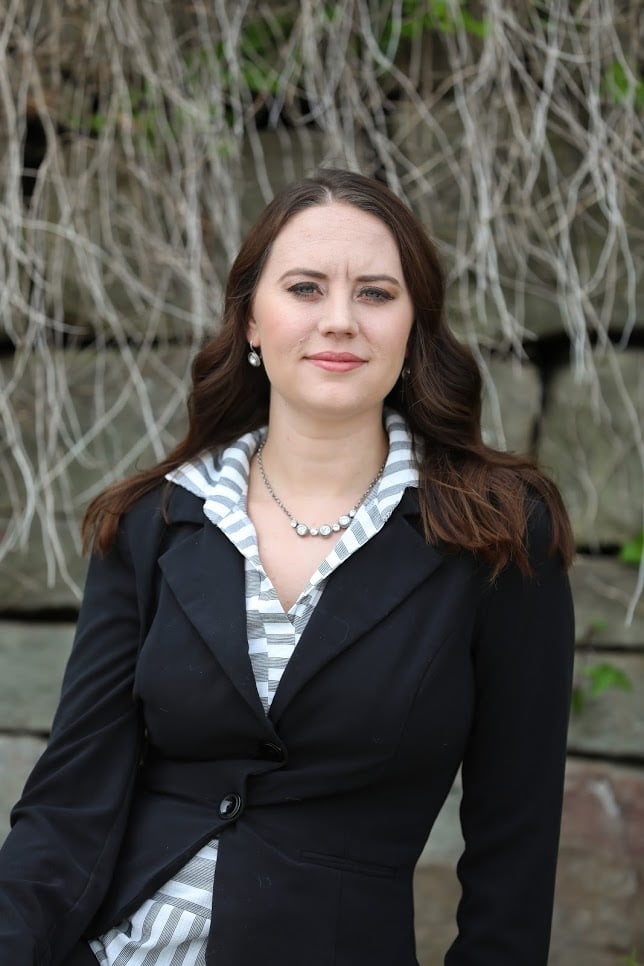 Brooke Kroon, M.Ed.
Professional Grant Writer
Brooke joined the Aspire team in May 2019 as a consulting grant writer. She received her bachelor's degree in elementary and special education from Saint Francis University in 2011. The following year, Brooke received her master's in education as a Reading Specialist from California University of Pennsylvania. For the last seven years she has been an educator in both the Rockwood Area School District and the Somerset Area School District, where she currently teaches. Brooke has a passion for education, and youth advocacy, which is reflected in her writing style. Since joining our team, she's worked with Mom's House, Inc., Pittsburgh Technical College, Mary S. Biesecker Library, and Children's Aid Home Programs. To talk to Brooke about your next project, you can email her at [email protected].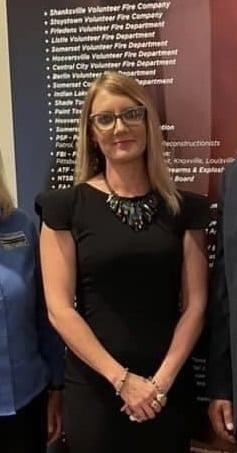 Jaclyn A. McCusker
Development Associate/Assistant to the President
Meet Jaclyn A. McCusker, Development Associate/Assistant to the President.
Jaclyn earned a B.A. in Political Science, with a minor in Sociology, from the University of Pittsburgh. Via the study abroad program at Pitt, she also obtained a concentration in Latin American Culture & Film Studies, at the University of Havana, Cuba. Jaclyn's post-graduate fields of work include management and director positions for Fortune 500 companies and privately owned businesses.

Jaclyn is extremely community-focused, with significant years of experience working as the director of a nonprofit arts organization.
In her spare time, Jaclyn enjoys spending time with her husband, and two sons. She is a lover of all things art, music, culture, history, and socio-economics. She is a member of the Rotary Club of Somerset, is actively involved in various community and initiatives projects, and has played the drums since she was in fourth grade.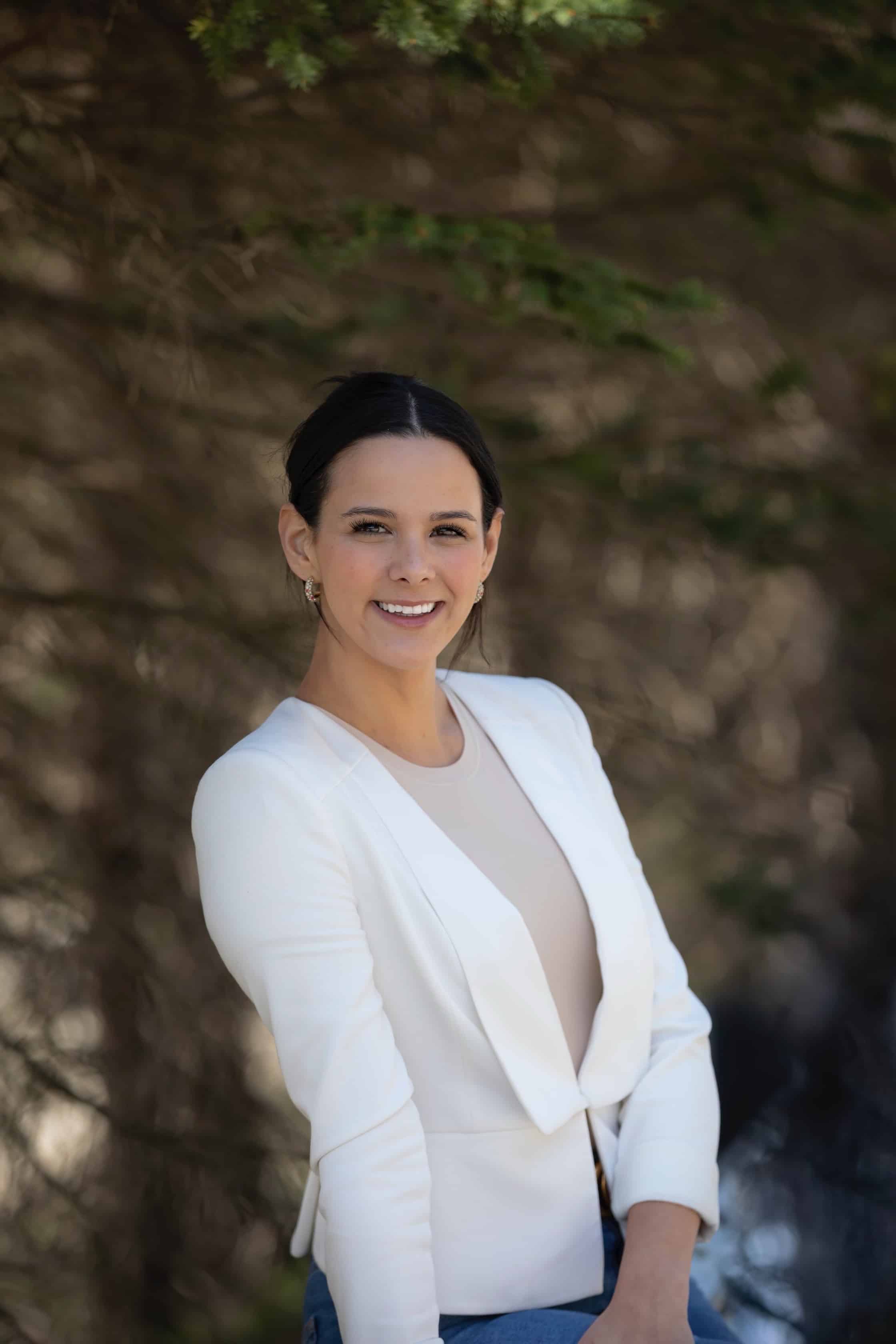 Lauren Palmer, M.S.
Professional Grant Writer, Director of Strategy
Lauren Palmar joined the Aspire Team in October of 2020 as a Grant Specialist. Lauren received her Bachelor's from Ohio State University in 2017 and her Masters in Organizational Management from the University of Colorado in 2019. Through her collegiate career and since graduating, Lauren has interned and worked for a myriad of non-profit organizations, primarily in the higher education and health care sectors.
Lauren is also the Founder and CEO of Operation: BeYoutiful, a local non-profit that provides wigs to girls and women currently battling medically related hair loss. Lauren is passionate about doing her part to make the community a brighter place to live and spending time with her family and rescue pup, Ziggy Stardust. Lauren has strong experience in the development of state, federal and private grants and we are so pleased to welcome her.
Drop her a note at [email protected].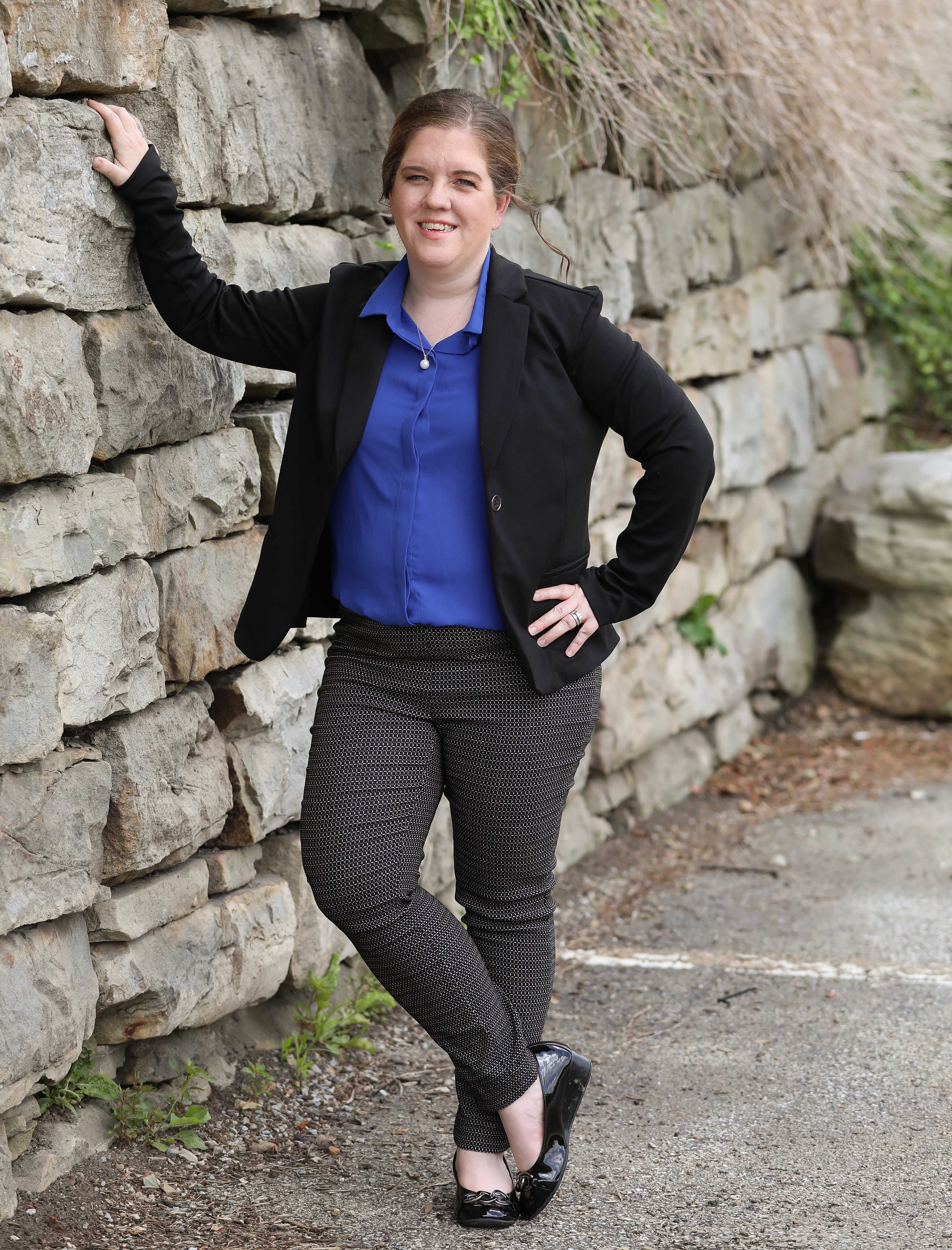 Sarah E. Russell
Director of Billing
Sarah joined our staff in November 2018. She has been a huge asset to our team. She helps to keep our office running smoothly on a daily basis.
Sarah moved to Somerset County in the fall of 2018. However, she is not a stranger to the area. She visited the area frequently from 2004 through 2011. She even did an internship with the Greater Johnstown Career and Technology Center. As well as working as a typist for Sargent's Court Reporting in Johnstown. She is originally from the Gettysburg area.
She holds an associates degree in Graphic Design and Printing Technologies from Thaddeus Stevens College of Technology inLancaster, PA. She also has a bachelor's degree in Business Administration from Central Pennsylvania College in Harrisburg, PA.
Since graduating from college she has worked as a Review Technical Associate for SRA International, Inc. in Frederick, MD, an IT company. SRA is a subcontractor who does grant work for the government and educational systems. As well as a Travel and Entertainment Administrator with Voith Holding Inc. in York, PA a German engineering company.
Her knowledge of Microsoft Office, Graphic Design, grant compliance, and office dynamics has been helpful. In her spare, time Sarah enjoys the outdoors, spending time with her rescue dog Bandit, and traveling to new areas with her husband Austin. She also volunteers with the Shade Creek Watershed Association and Graef's Lutheran Church in Cairnbrook, PA. Sarah can be contracted by phone at 814-701-2787 or emailed at [email protected] for all scheduling purposes.  
Brooke L. Sheeler, M.S.
Director of Grant Writing & Development
Brooke joined the Aspire team in 2015 as an intern while pursuing her undergraduate degree at Slippery Rock University. After graduating with a B.S. in Communications – Public Relations, Brooke came back to Aspire full-time and received her M.S. in Integrated Marketing & Communications from West Virginia University in 2018. She is now in the role of Director of Grant Writing and Development, working to oversee a writing team and a growing list of large-scale development projects. Some of her main accounts include the Pittsburgh Penguins Foundation, Fayette County, Armstrong County, the City of Clairton, Boswell Borough, Vance River Terminal in Morgantown, WV, and more. To date, her application awards have totaled over $20 million in state, federal, and private funding.
In her spare time, Brooke enjoys hanging out with her rescue animals, spending time visiting her parents in Savannah, GA, and traveling to new places. She can be reached at [email protected].
M. Sue Webb
Consultant, Post Award Grant Management
Sue Webb recently joined Aspire after a celebrated 30+ career in corporate sales, marketing and solo entrepreneurial pursuits. Sue joined subscription marketing start up, Synapse Group, spending 23 years in various executive roles within publisher relations, business development and sales and marketing. A highlight of her tenure was the successful sale of Synapse to Time Inc. in 2005. However, the most rewarding achievement is the lasting friendships with colleagues who remain near and dear to her heart. Sue received her BS in Industrial Management from Carnegie Mellon University.  She is well equipped in her new role given a
solid understanding of architecture and building construction gleaned over the years living with her architect husband.
As a native of Pittsburgh, PA, and a proud black and gold ambassador, she's thrilled to join the talented Aspire team. Sue is an active member of her community serving as a past Chairperson of her son's Boy Scout troop as well as numerous years of coaching recreational soccer and flag football. Sue enjoys cooking, traveling to Italy with her family and being an enthusiastic fan of the Pittsburgh Penguins and Steelers. Sue visits Pittsburgh frequently to enjoy time with her mother, sister, brother and extended family. Sue enjoys a beautiful life in Old Greenwich, CT with her adored husband, 3 children and 2 dogs.
Don't Be Shy. Get In Touch.
If you are interested in working together, send us an inquiry and we will get back to you as soon as we can! You can reach any member of our team by calling (814)-701-2787.